This Massage and Fitness room belongs to the luxury home SPA zone of the private residence. The SPA zone of this house includes a sauna, a hammam steam room, a swimming pool with the hydrotherapy spa pool and also the excellent massage and fitness room. We always stay focus on comforts and aesthetics, and because of this, we decided for the Fitness room being combined with the Massage room, so as to involve in it the universal space for fitness training and wellness.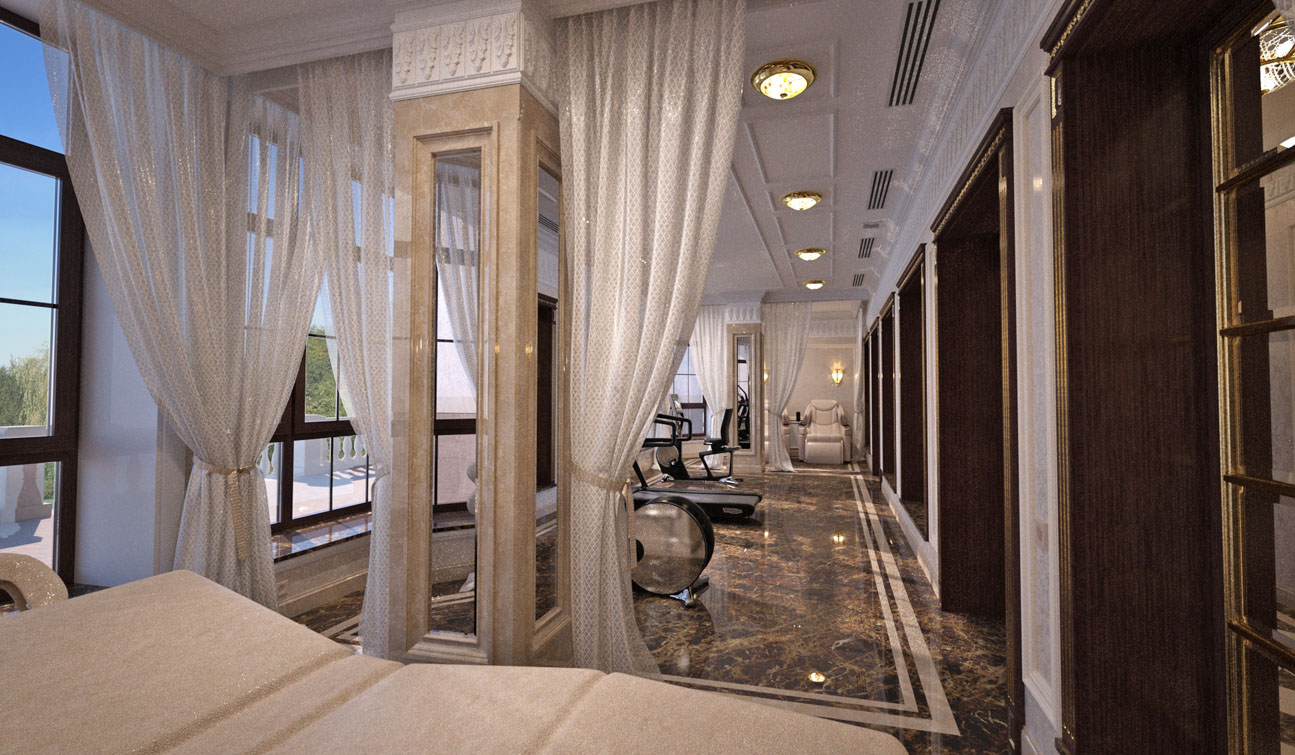 This room has wide windows and translucent doors, which are able to be seen right from the corridor, as well as wide windows from the opposite side, which are ideally facing the wonderful view. Finishing of the interior is designed specifically in a classical style that corresponds to the overall design of the SPA-zone and the house, in general. Natural stone flooring in rare and prestigious Emperador Dark marble and inserts by the Crema Marfil marble are certainly gained a luxurious look. The walls decorated with a sophisticated plaster-decor and hand-made finishing with the Venetian plaster. The columns are finished with the Crema Marfil marble and are supplied with the mirror inserts. To illuminate this room we used the crystal ceiling and wall lamps by Possioni 1898 and recessed ceiling spotlights.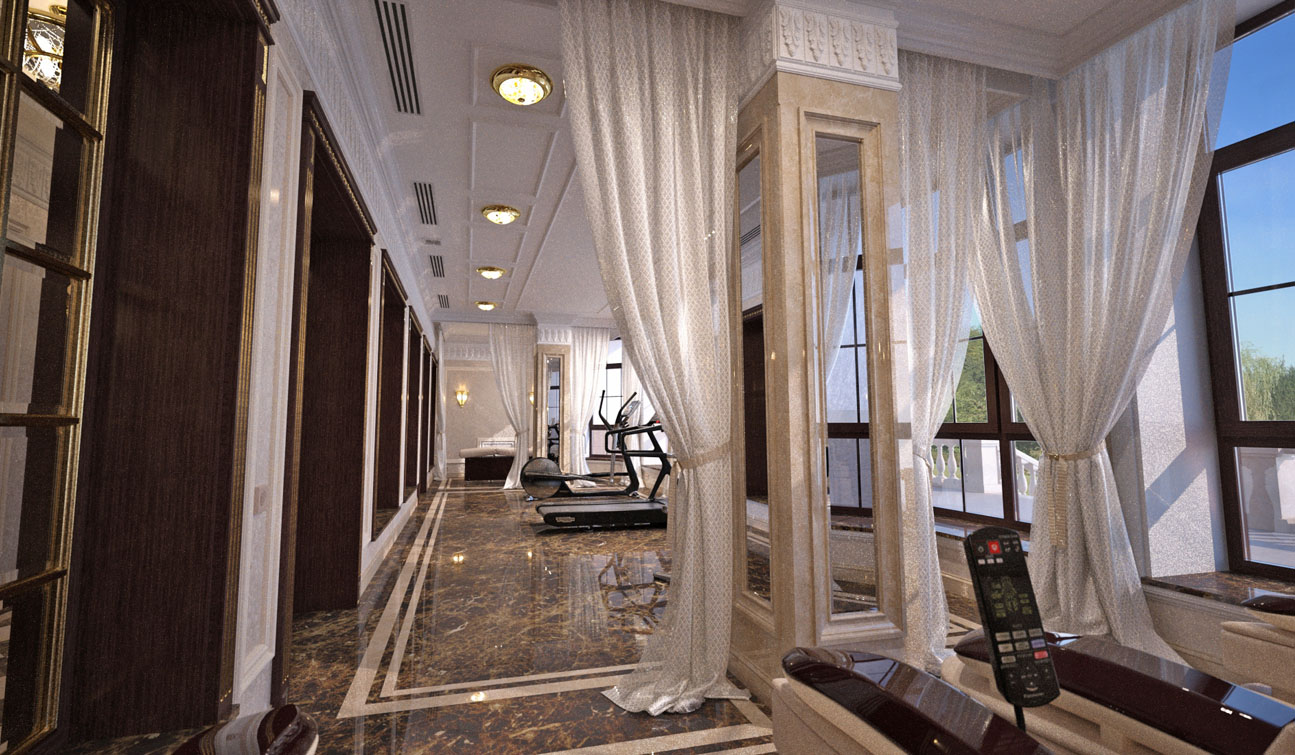 Moreover, in the fitness zone, we have placed the Home Fitness Equipment by Technogym, which is one of the pioneer gym equipment brands. There are elements such as 'Run Personal', 'Cross Personal' and 'Recline Personal'. These excellent exercise machines are created in collaboration between Technogym and Antonio Citterio Design Studio.
Furthermore, in the massage zone, we have placed by one side a couple of the Massage armchairs by Panasonic EP-MA70 Real Pro Ultra and the Lemi Comfortium massage table from another side. In this case, it is possible to separate the zone of this room visually by the means of the luxurious curtains.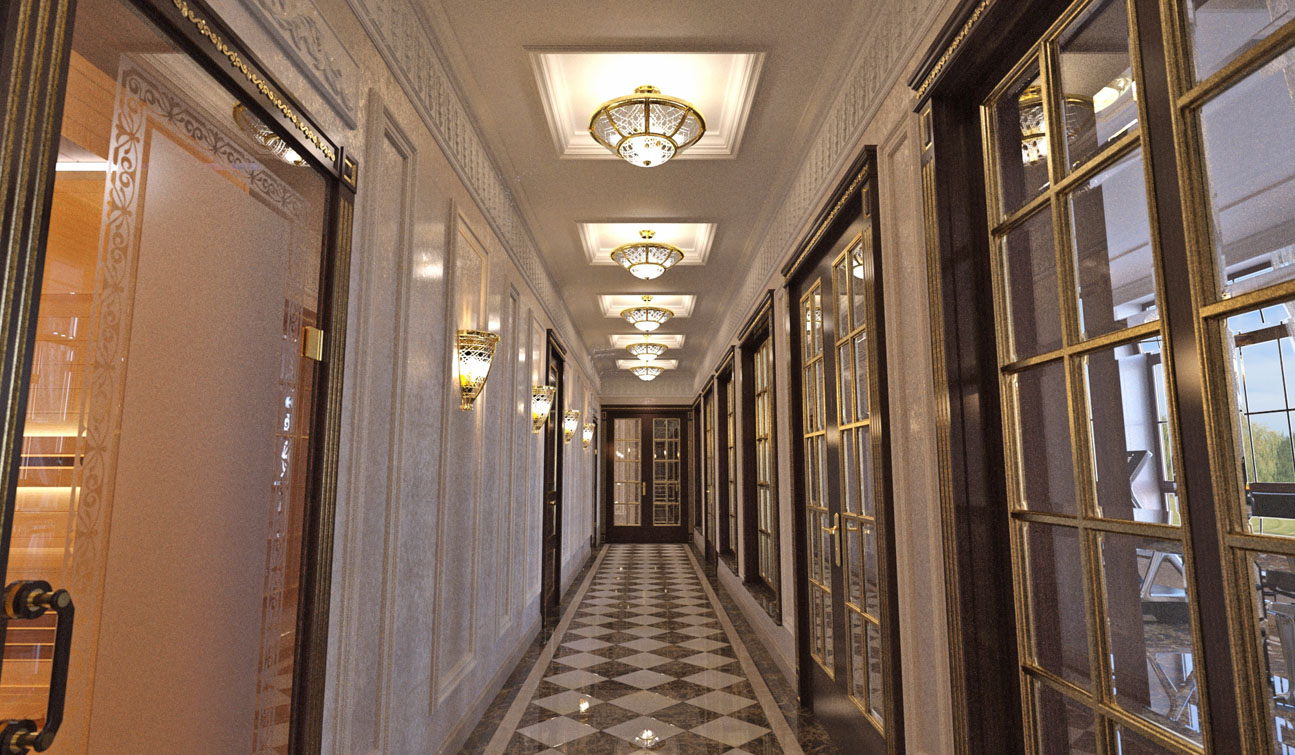 The Fitness and Massage Room interior by INDESIGNCLUB creates a unique and luxurious fitness and leisure space, incorporating both aesthetics and functionality. This interior design keeps all its promises and reflects the desire for individual space for self-growth and prosperity, mirroring the owner's personal wellness requirements.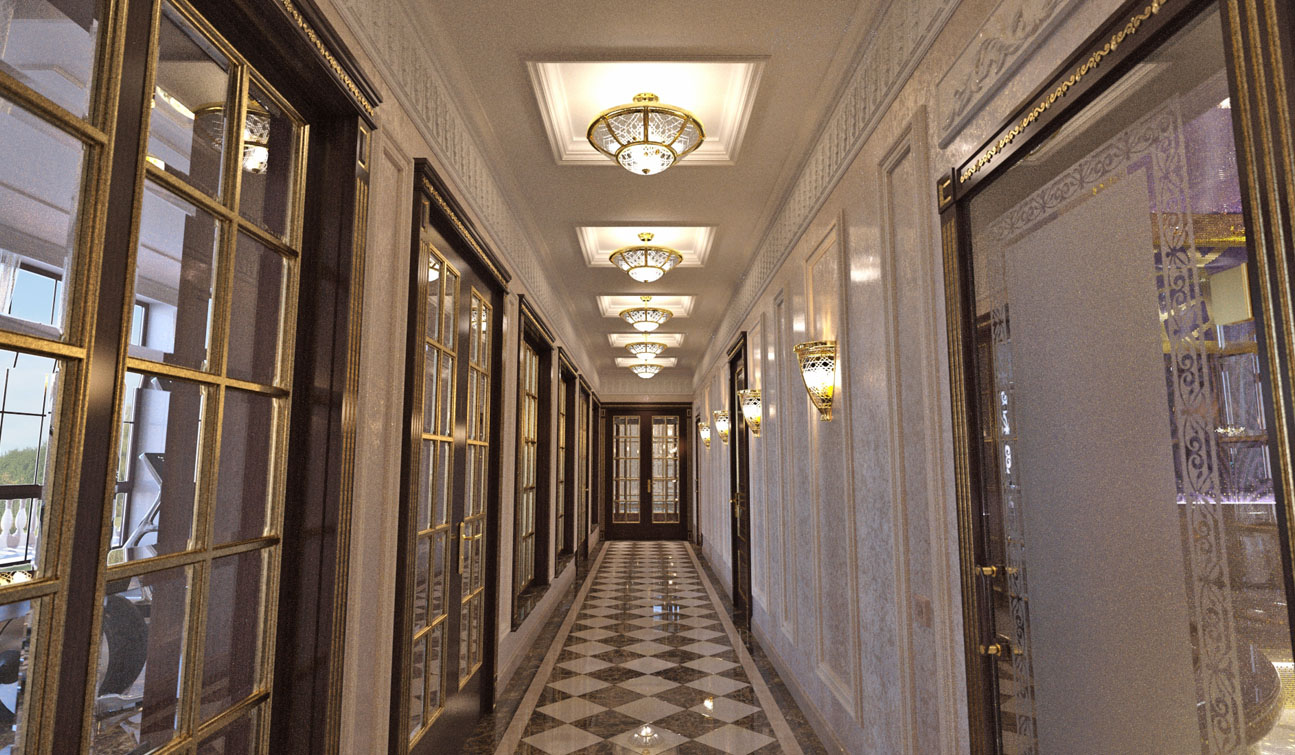 Eventually, the Fitness Room in a Fitness Club, boutique hotel Fitness space or just for a private Fitness and Wellness Room, our interior-architects are always open to assist you in the realization of your project at any step in the process. The INDESIGNCLUB interior-designers propose you the expert's knowledge to conceive your luxurious wellness dreams.
Author of the project - architect, interior designer Victor Kucherenko.