The storage of wine is a delicate science, balancing requirements of temperature and humidity with space and accessibility. Our next project is the Wine Cellar with Built-in mahogany wine-racks. It is a classic style interior of the wine cellar in the H Residence. The wine cellar is located in the northeast corner of the ground floor of the house. This is a traditional Wine Cellar with natural stone tile floors, brick walls, high ceiling, and the forged chandeliers. Ideal symmetry of wine racks and their beautiful combination with the design of the ceiling blow the mind of any visitor of the wine cellar.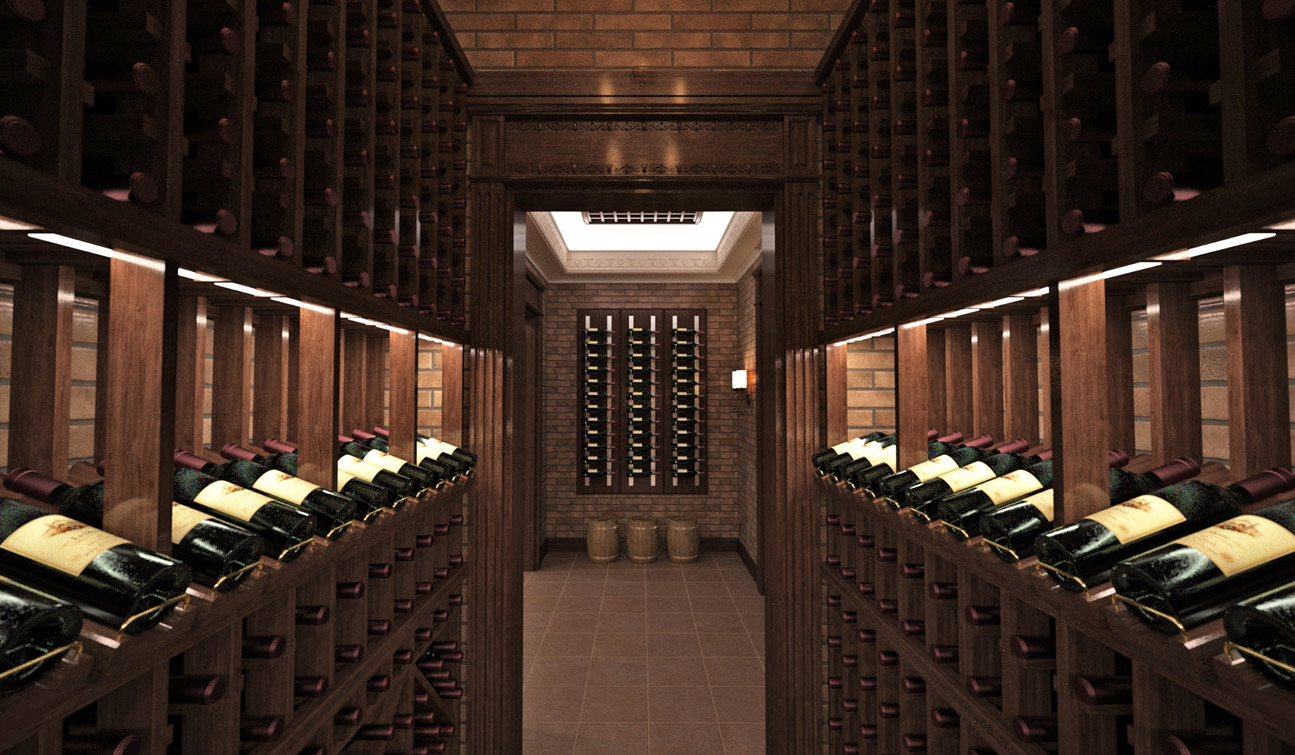 Chandeliers and wall lamps by L'Arte Luce Napoli create the magical atmosphere of ancient luxury. The use of LED lights in the wine racks display cells creates a kind of jewel box effect. In a wine cellar, it is important to create correct lighting, it is impossible to allow the heat of direct sunshine as well as ultraviolet to reach the wine racks because it will lead to damaging the wine quality. Thus, it is also necessary to be convinced that artificial lighting has no UV radiation.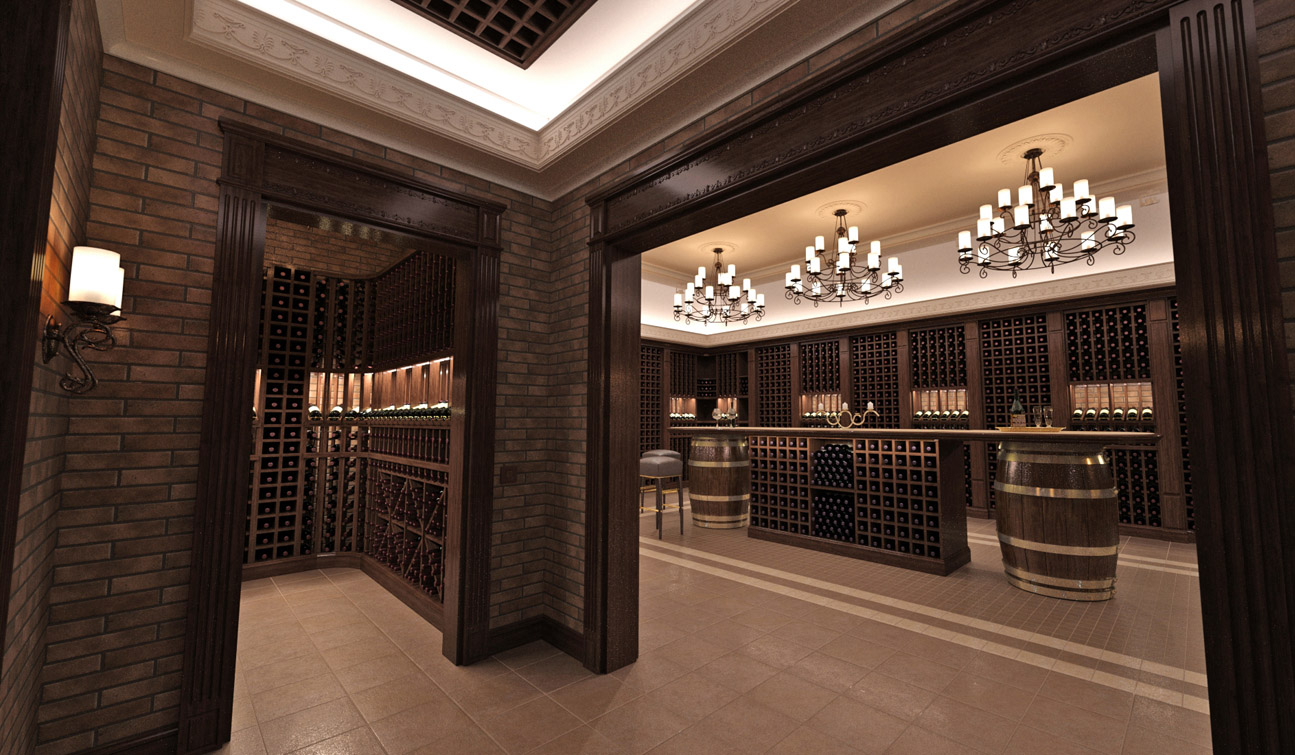 The central place set aside for a big specifically designed table with wonderful chairs – the ideal place for enjoying unsurpassed masterpieces of wine collections slowly and cozy. The wine cellar tasting table with barrels has an embedded wine storage unit with LED backlight cells.
We have designed really spacious and capacious wine cellar. The total capacity of this wine cellar is 5000 Bottles.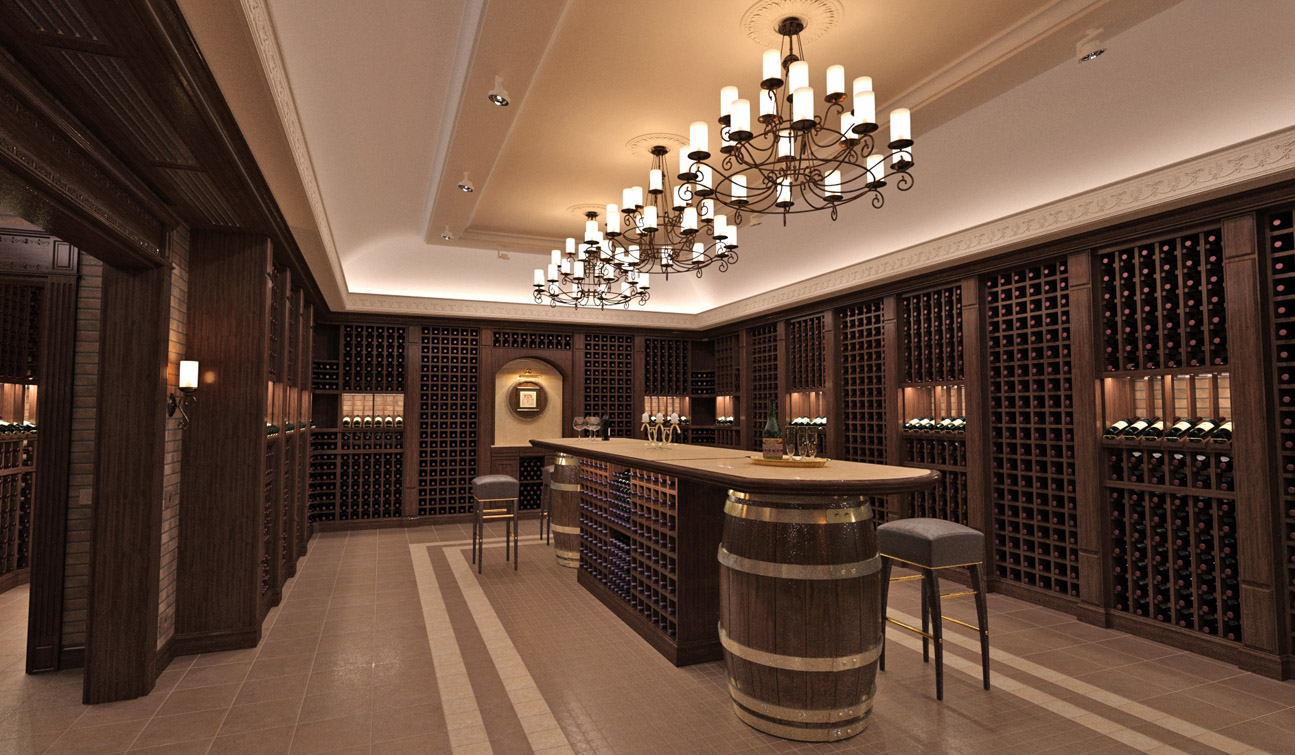 Furthermore, temperature control is one of the most vital considerations in every wine-cellar design. Generally, the ideal accepted temperature for storing the wine is around 12 degrees for red wine, 8 degrees for white wine, and 5-8 degrees for champagne. These temperatures slow down the aging processes in a wine bottle and allow certain chemical reactions to occur slowly over time. Eventually, for the maintenance of optimum temperature and humidity in the wine cellar, we have provided systems of ventilation and conditioning, regulated by automatic equipment.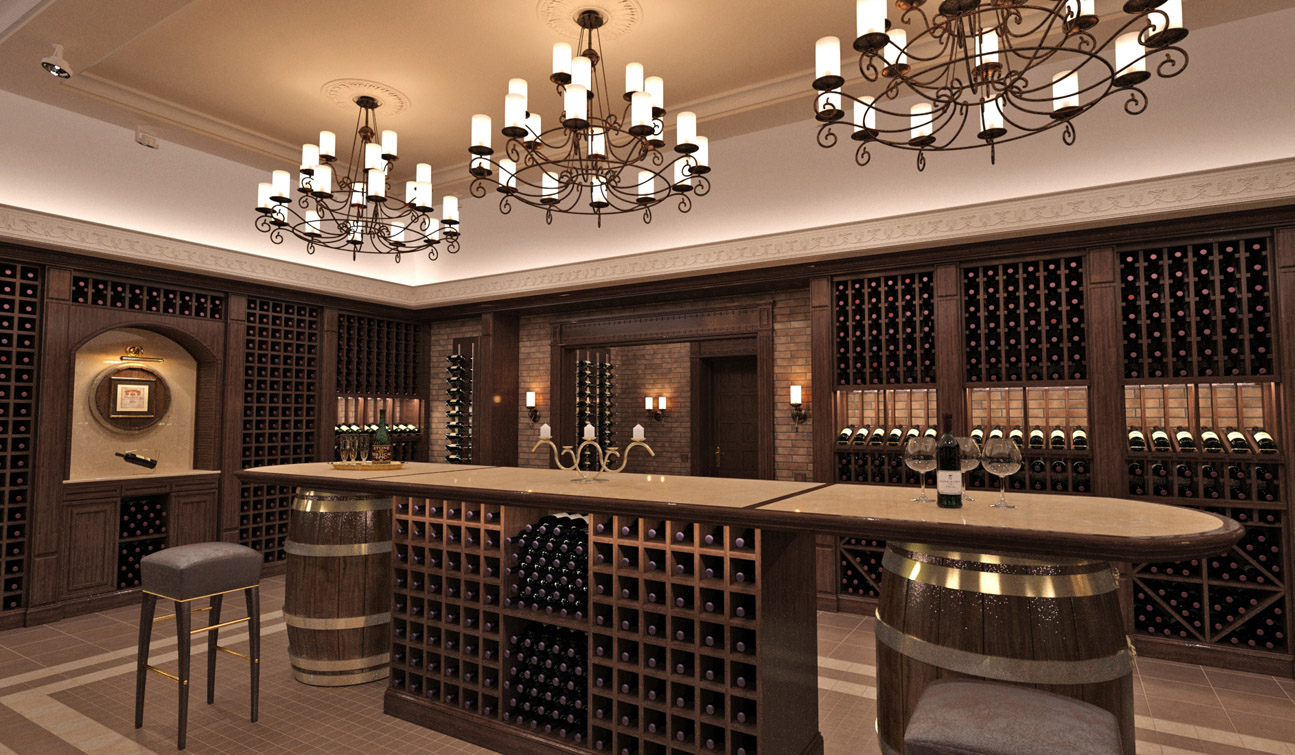 Hopefully, this wine cellar interior design will serve as an inspiration for wine collectors looking to store and display their precious bottles in style place.
Author of the project - architect, interior designer Victor Kucherenko.